IT Security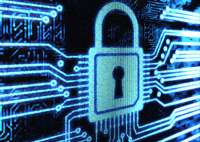 ALT is an Miami-based provider of security research, penetration testing and code review for customers with high security requirements for over 10 years. Through ongoing contracts with various companies and organizations, team of ALT specialists:
Assisted in the development and regular revision of functional standards and procedures for IT security
Conducted regular reviews of the network security infrastructure to ensure effectiveness of these security safeguards
Provided technical security expertise in support of IT risk management activities
Provided Business Continuity and Disaster Recovery Planning
IT Security Audits
Over the years, ALT has participated in special projects, involving:
Conducting investigations and analyzing serious security incidents, to determine how the incident occurred, parties responsible and the extent of damage exposure
Conducting post mortem analysis and reporting of remedial and preventative activities regarding serious IT security incidents, to prevent similar future occurrences
On a regular basis, we are responsible for IT security audits and assessments for our clients, including interviewing staff, performing system vulnerability scans, reviewing application and operating system access controls, and analyzing physical access to the systems.
Tell us
what you plan to do and we will help you achieve it.
ALT – your IT experts in Miami!